When my friend/co-worker Luci & I decided to throw our other friend/co-worker Kyle & his wife a
Superhero Baby Shower
, I started working on putting a diaper cake together. I know I have said in my other
diaper cake posts
that it can be difficult to find some of this stuff to match my themes & this theme was certainly no exception. For the bottom layer, I took a red blanket that was actually one supporting our local university's football team. I had ordered the cutest blankets that you can see below from
the Geekabyebaby Etsy shop
. Unfortunately, they didn't make it until the day after the party, so I had to improvise. How cute would they have been on a superhero diaper cake? Oh well.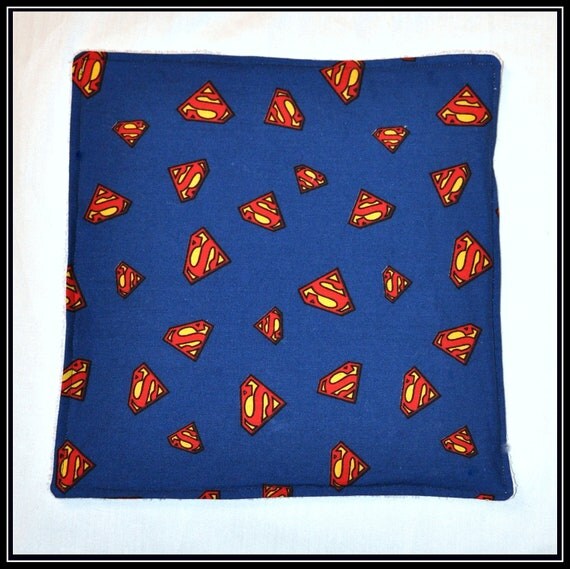 Anyway, speaking of Etsy, that is where I found pretty much everything for this diaper cake. I bought these adorable bibs & this little superhero boy with a "G" on it, which was just perfect for little baby Gavin on the way. Here is what the bibs & superhero boy looked like.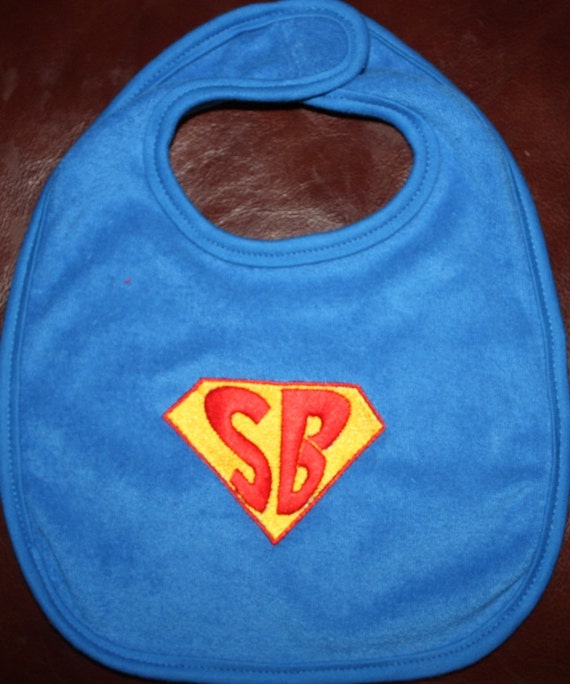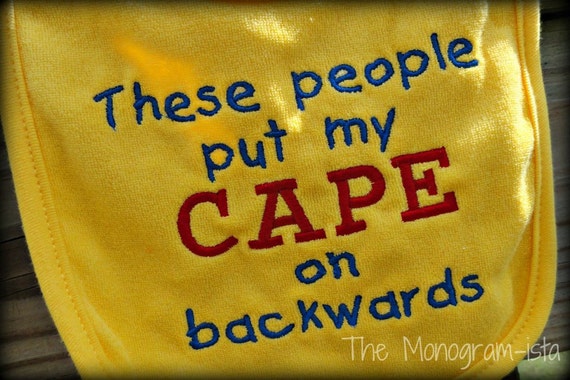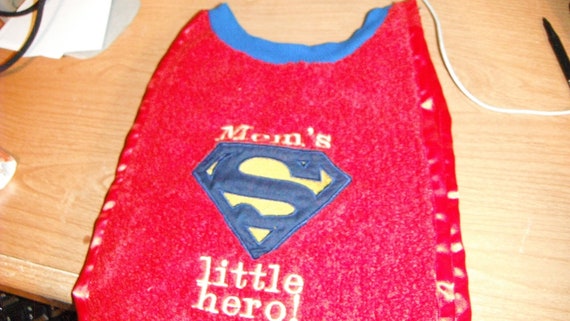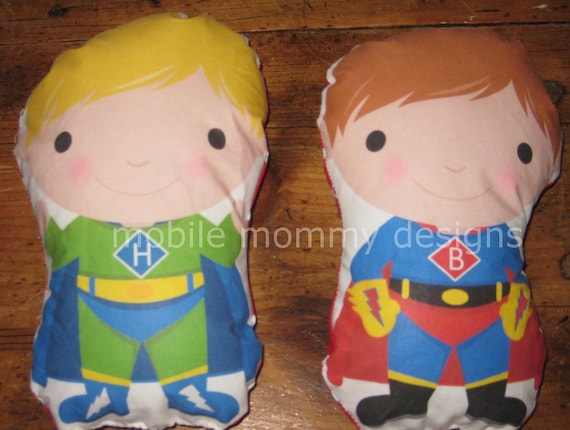 So the bottom layer was the blanket with two of the bibs pinned to the sides. The middle layer was a yellow receiving blanket I found at I think Target. I found this little superhero bear on Ebay. He was just perfect to top off the diaper cake. I put the cape bib on the back of the diaper cake so it would look like the cake's cape flowing off the back. I pinned the little superhero "G" boy on the front & set two little superhero ducks that were little favors that I think I found for less than a $1 or so at Party City. I also pinned a couple of little blue socks to the sides. I finished the cake off with some primary colored ribbon. I had the red from Christmas, the yellow from the
Bee party
& the blue from the old
Super Bowl party
. Here is the finished diaper cake. We can only hope that our little superhero Gavin loved it.